Welcoming the New Year is one of the most favorite events for us Filipinos. For one, January 1 still falls under the Christmas Holidays, thus most of us are still with our families back in our home town or province.
This is also a favorite celebration for there are a lot of food and traditions that are involved in this festive event. Just like during Noche Buena or Christmas Midnight Dinner, the Media Noche or First Meal of the New Year is well planned and is celebrated in a grand manner.
Most of the food served during New Year is special, and many dishes are almost the same as those served during Christmas like Ham, Spaghetti, Caldereta, Lechon, Beef Morcon, Menudo, Embotido, Fried Chicken, Macaroni Salad, Fruit Salad and Buko Pandan. It is said that is best to have a table full of food at the end of the Year so that there would be no shortage of it come the next year.
Pero pag gusto mo ng pampa Buenas sa Bagong Taon, dapat may 12 ka na ibat ibang prutas na pampa Suerte
12 Round Fruits for the New Year
Must Have Round Fruits for the New Year: Apples, Orange, Grapes and others
The difference maker during the Noche Buena and the Media Noche aside from the dates is probably the 12 fruits served during the New Year. Many Filipino tables can be seen displaying a variety of local and imported fruits to welcome the New Year.
The 12 round fruits are belived to bring Luck or Swerte. This fruits serves somewhat like an amulet that attracts luck, wealth and good health for the coming year.
Apples: Number 1 on the list for your Media Noche Fruits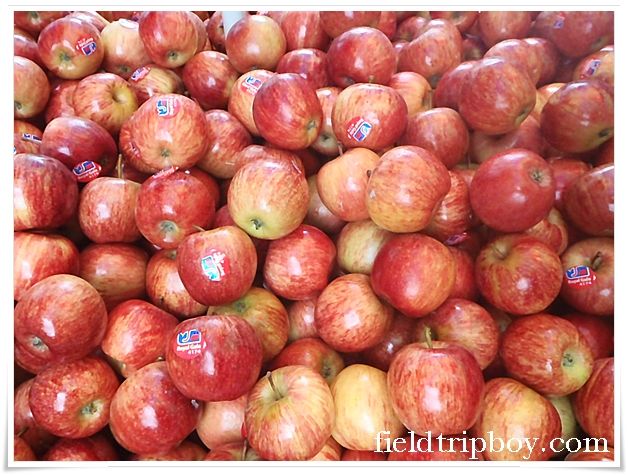 This is an age old Filipino tradition that is religiously followed in all the corners of the country. There are several reasons why Filipinos still doing this New Year tradition, but the main reason is to bring in good fortune or pampa swerte sa Bagong Taon.
But the most popular belief behind this tradition is that round fruits are believed to attract money. Both share the same features or shape which is round. Having 12 different round fruits in your table is said to attract money for the next year or the following 12 months.
Round Fruits for the New Year: Pampa Swerte sa 2014
Some Filipinos serve 13 different kinds of round fruits during the New Year. I don't know what's the reason behind the number for this New Year tradition but I've heard that the number 13 is a lucky number to some culture. Plus, it would not hurt to serve 13 different fruits, for you can just pretend that the extra fruit represents your Christmas Bonus or more commonly known as 13th Month Pay.
Locally Grown Dragon Fruit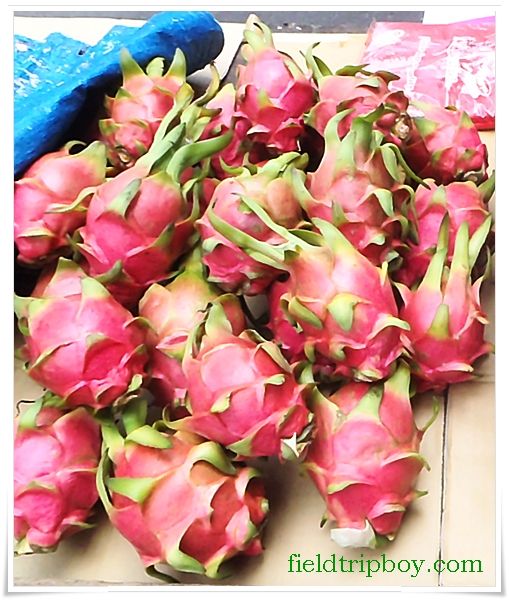 The season can bring a shortage of local fruits and can cause the prices of imported fruits to go sky  high. For those living in the provinces, the y can have a good advantage for they can get indigenous fruits from their yard or their neighbors can give them some of their harvests. I remember back in the day when we just go out and pick Atis (Sugar Apple), Bayabas (Guava) and Cacao fruits from trees growing at the side of our Lola's house.
Persimmon: Try it out this coming 2014 New Year!!!
For those living in the more urban locations such as Metro Manila, they can have greater access to many imported fruits grown in China, Taiwan, Thailand or in the US. Many of these are sold in the groceries, fruit stands or in sold in the streets like in Baclaran or Divisoria. To help you out on your shopping, here is a list of fruits that you can buy for your New Year Tradition:
List of the Top 12 Round Fruits for the New Year
Apples
Orange , Ponkan, Dalandan  and Kiat Kiat ( small version of the Ponkan)
Grapes
Watermelon
Melon
Pomelo or Suha
Pineapple
Chico
Guyabano
Kiwi Fruit
Pears
Guava
Mango (not that round, but a very popular fruit in the Philippines)
Watermelon, Pomelo and Marang: Go local for your 12 Round Fruits for the New Year
In the provinces you might be lucky to get local fruits Papaya, Tiesa ( ang prutas na lasang kamote) , Anonas, Macopa, Lanzones, Mangosteen,  Atis, Santol, Durian and others. Unfortunately Lanzones and Rambutan are not in season come December and January so they are harder to find as compared to other fruits.
Other imported and exotic fruits that you can also consider are Cherry, Peach, Lemon, Persimmon, Plums, Apricot, Dragon Fruit and others.
Cherries: Aratiles ng mga Sosyal!!!!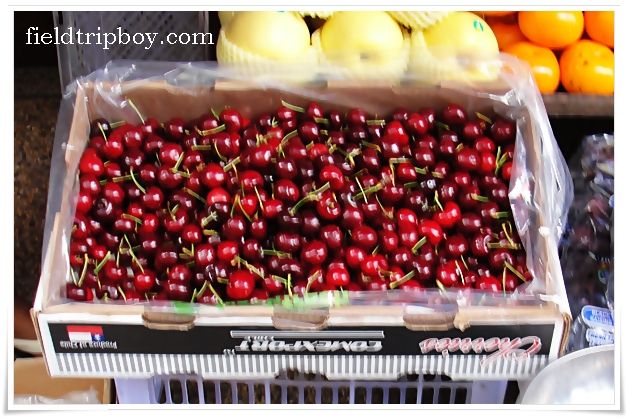 Other Filipino New Year Traditions: Palihi sa Bag-ong Tuig and more
In Cebu and other Cebuano speaking areas in Visayas and Mindanao, this tradition is called of the Palihi. Palihi means "Pampa Swerte" or "Pampa Buenas" in Tagalog. So if you want to became Swerte at Beunas sa Bagong Taon 2014, follow the Palihi tradition.
There are other traditions involving fruits come the beginning of the year.  I have known some families that annually take a bite on 12 apples to ensure prosperity.
Other families take a bunch or grapes containing 12 fruits and nail it on their front door. This serves as protection and for good luck for the whole family.
Other families also serve sticky food such as Tikoy and Biko for they believe that sticky foods when eaten during the New Year helps the family members stick together come thick or thin.
As for dressing up, many Filipinos wear Polka Dot shirts and dresses. They also fill their wallets with bills and pockets with lots of coins so that money will continuously flow in the next year.
For kids, they believe that jumping come strike of 12 o' clock can ensure their growth for the incoming year.
Punta na sa Suking Fruit Stand at baka ka maubusan ng 12 Round Fruits sa Bagong Taon!!!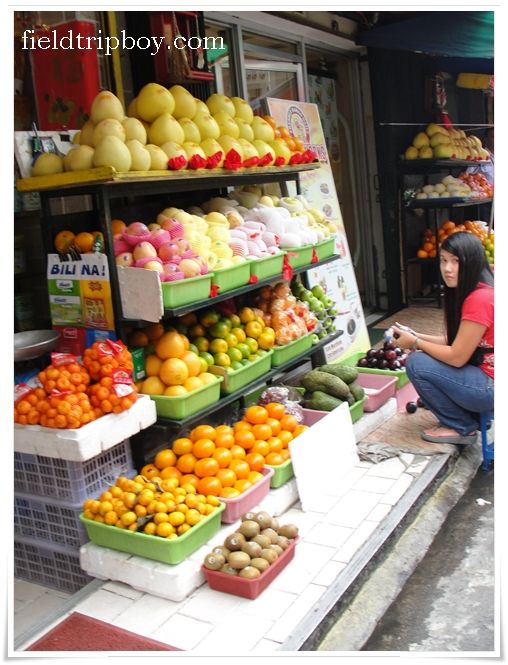 Fireworks and firecrackers are also popular in the Christmas and New Year season so it is better to stay at home and eat your Media Noche than reveling in the streets. The noise of the firecrackers are said to drive the bad spirits away.
Please leave your Comments on your favorite New Year Tradition.
Follow Field Trip Boy on Facebook to see exciting Philippine Travel spots and tasty Filipino Food Trips.
Maligayang Bagong Taon!!!!
Please SHARE!!!