Bantayan Island in the northern portion of Cebu is the location of some of the best beaches in the province.
This is the place people go to relax and enjoy the sea and the sun. Though popular among Cebuanos and foreign tourists, this place still keeps most of its old charm. The island still  remains traditional and unexploited by the bad side of tourism such as crowded beaches, lots of garbage and noisy bars and restaurants.
The reason why Bantayan Island is a must see place in Cebu is its beaches. Though not quite as fine as Boracay's sand, Bantayan's white sand beaches are very lovely.
Bantayan Island's White Sand Beach
The white sand of the beaches is fine enough for tourist to walk barefooted and the waters are crystal clear without the moss that you usually see in Boracay. The beaches are not rocky and sea grass are very scarce.
If you want to have a quiet beach vacation, this is the place for you.
Thought the place is not considered a hub for parties and drinking, there are still some other activities that tourist might want to experience and places to see in this beautiful island in Cebu. Here is the list of some of the top tourist spots, attractions and things to do when on an affordable Bantayan Island vacation.
Things to do and places to see in Bantayan Island
Some of the famous beach resorts in Bantayan is located in the town of Sta. Fe. Marlin , Budyong, Sugar Beach and Kota Bach resorts are found here.
Beach Badminton anyone?
When in these beach resorts, it is best to enjoy the sea by going swimming, playing outdoor sports, sun bathing and more.
Go on an Affordable Food Trip
Going to an exotic island means you'll be in a treat for some fresh seafood. Try avoiding restaurants inside beach resorts that serves expensive dishes and instead, head out to Sta. Fe's public Market or Mercado and dine inside some of the carinderia and restaurants that serve the locals.
Bantayan Food trip: All these for only 80 Pesos!!!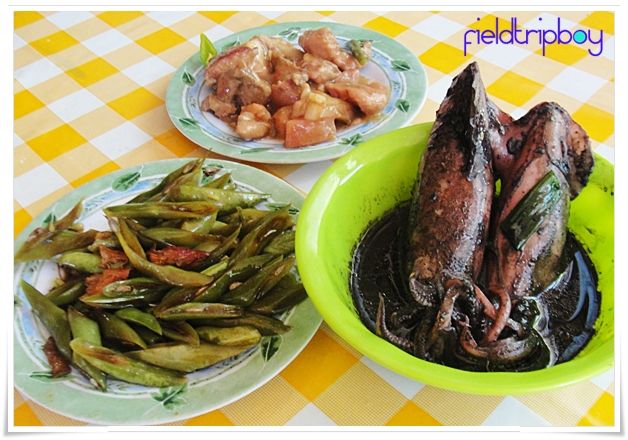 Here you can sample freshly caught seafood like squid, fish, a variety of seashells and grilled  pork and chicken at very affordable prices.
Island Hopping, Snorkeling and Cave Exploration
For visitors with extra cash, you might want to go on an island hopping and snorkeling adventure.  Here you can get to see Bantayan's so called "Virgin Island", the Sto Nino Cave in the Bantayan Nature Park and Resort and go snorkeling at the marine sanctuary to see corals and tropical fishes.
Sto Nino Cave in Bantayan Nature park and Resort
Underwater Shot at the Bantayan Marine Sanctuary during the Island Hopping Tour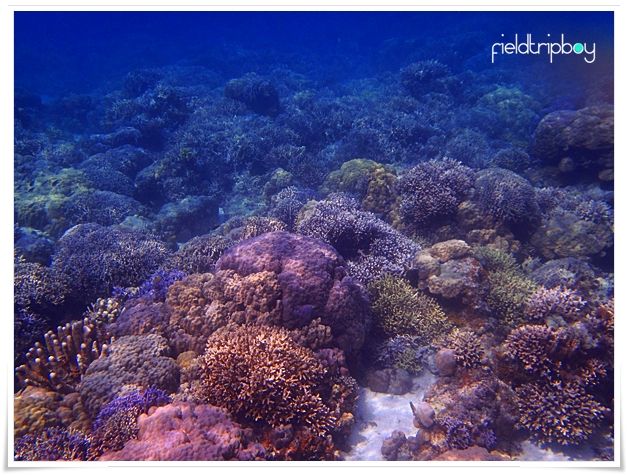 Visit the Bantayan Church
The church building in the town of Bantayan or the Saints Peter and Paul Parish Church is one of the most historical buildings in the island. This building was built in the year 1863 and was made from corals and stone.
Bantayan Church
Inside you can see some antique religious artifacts and beautiful wall carvings.
Buy the Cheapest Danggit in Cebu for Pasalubong
Just a block away from the Bantayan Church is the Bantayan Buwad Market where you can buy the best and cheapest dried Danggit, Pusit and other Buwad or dried fish. This buwad are the best Cebu  pasalubong for your folks back at home.
Bantayan is the major source of dried fish in Cebu particularly in Taboan market. So if you want to buy the most affordable and cheapest danggit and dried posit in Cebu, best go to Bantayan!!!
Danggit at 440 Pesos per Kilo: cheapest in Cebu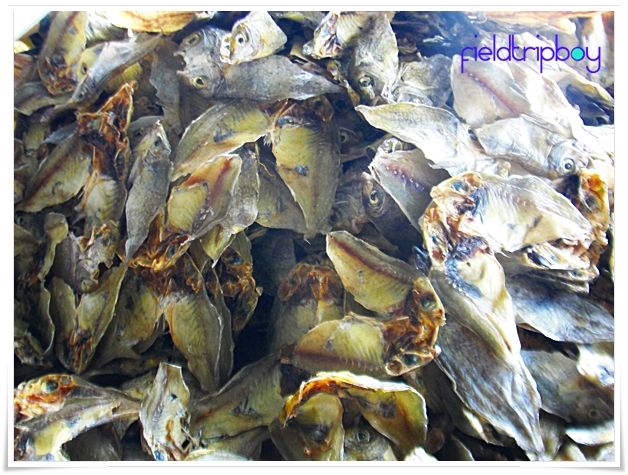 Please come back soon for this article is just a sampler on my vacation in Bantayan Island. Look out for a more detailed posts on Budyong Beach Resort, Island Hopping Adventure, Affordable places to eat in Bantayan, the Danggit Market, Sto Nino Cave and more!!!
You can also read my first post about Bantayan Island:
How to go to Bantayan Island: Travel Tips, Bus rates and Boat Schedule
Please Follow Field Trip Boy on Twitter and Like me on Facebook to get alerts on my latest posts!!!
Thanks, hope you can Share this Bantayan Island Blog post!!!