I had a few collections in the past. I used to collect several fantasy books and sports magazines. That was the time when there were no free e-books to download and the only way to read your favorite author's novel is to buy them at National Bookstore or get lucky at Book Sale.
I also have a collection of NBA trading cards back in the 1990's. I got hooked up with this hobby during my college years. Part of that collection was some Michael Jordan inserts and Kobe and Iverson RC's. I've stopped collecting cards around late 90's for the price for pack of cards went sky high.
A car from the Hot Wheels Series 2012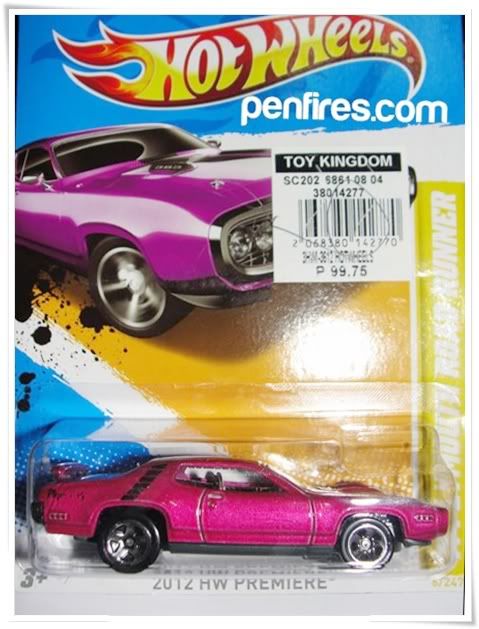 For the past months, my only past time was playing my good old PSP and reading downloads of various Marvel e-comics. Good thing Cecille and I stumbled upon this cheap pocket book guide about old Hot Wheels collections in Book Sale Park Mall in Mandaue, Cebu. The book cost 40 Pesos and contains great pictures of past Hot Wheels models and their appraised value.
Though the book seems small, it contains valuable information about Hot Wheels collecting as a hobby. It can be used as a guide to look for the "perfect car'. The Hot Wheels collectors guide book also tackles some collector's must haves like Treasure Hunt cars, die cast car conditions and car variations.
Then came last Sunday, both of us got nothing to do, prompting us to visit Toy Kingdom in SM City Cebu. I asked Cecille to look around the Hot Wheels collections for we might find some rare and sought after cars there.
Hot Wheels Ferrari 458 Itallia (Red)
After a few moments in front of the Hot Wheels display, both of us went into child mode, where we just grabbed almost all of the stocks and isolated what looks cool and interesting. I even got out of the way and sat on the floor while checking out different car models.
Both of us have little knowledge about cars anyway so we just go for the coolest looking cars we can find.  There are so many cool looking cars, and choosing one from another is very difficult for we can't buy them all. We've checked our wallets and see that we only have 500 pesos in combined funds. We've agreed to buy 2 cars each and save the extra 100 for our fare going back home.
Cille picked 2 "astig" looking cars. Her first choice was a vintage car which is a pink (or was it purple) '71 Plymouth Road Runner.
Hot Wheels '71 Plymouth Road Runner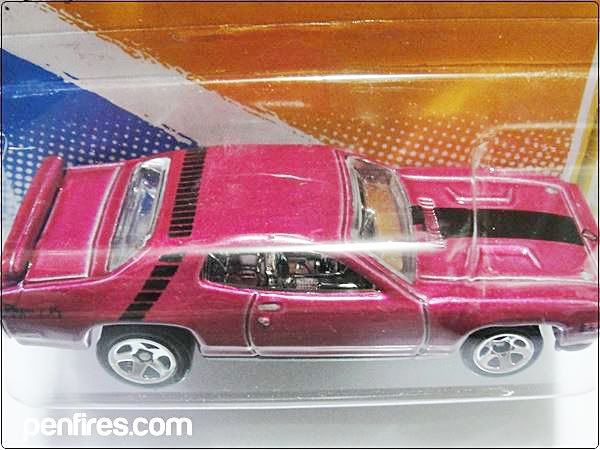 Her next choice is a concept car with a transparent yellow plastic body, the Nerve Hammer.
Hot Wheels 2012 Nerve Hammer
For me, I want to start a collection of luxury sports cars namely Ferrari, Aston Martin, Lamborghini and the likes. I saw 2 variants of the Ferrari 458 Italia and quickly got both. The first model of the Ferrari 458 Italia comes in a red body while the other one came with a white body with green and red stripes. I had a chance to see an actual model of the Ferrari 458 Italia in the Manila International Auto Show.
There were other Ferrari models available but I guess that's for another day for Hot Wheels die cast cars doesn't come cheap and we're short on funds. For those who want to start collecting Hot Wheels, the price of these die cast toys is around 99 Pesos in leading toy stores.
White Hot Wheels 458 Italia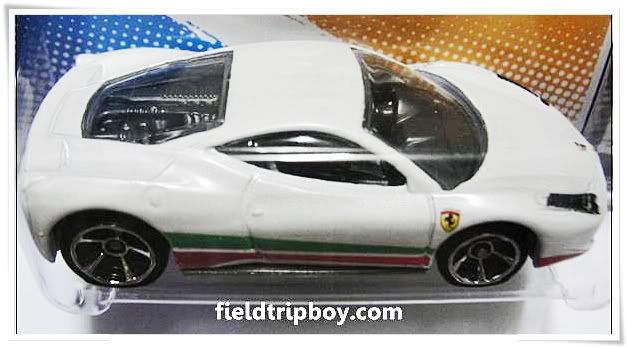 I am really excited to go back to Toy Kingdom and see if they would have a fresh batch of cars waiting for us. I hope they have the Ferrari 458 Italia Spider for I really want it to be the next piece for my collection. But to ensure that we would not spend all our money on toy cars, Cecille and I made a pack that each of us can only buy 2 cars per month granting we hit our online goals for the same month.
Hope we might be lucky enough to see other collectibles like different models of the Bat Mobile, the Ecto-1 of the Ghost Busters, the hot wheels model of the time machine from the movie "Back to the Future", and other exotic and fun looking looking cars.
LIKE Field Trip Boy on Facebook to get updates on our Hot Wheels collection.
Please Share and Tweet this post!!! See you at the toy shops friends!