In the Philippines, the Jeepney or simply the Jeep is the "King of the Road". Riding and commuting via the jeepney is a cheap way to travel and go around the city or visit nearby towns. It is also a fun way to explore the Philippines and meet a lot of new friends.
History of the Philippine Jeepney
The first Pinoy passenger jeepneys first roam the streets some months after World War II. The Allied and American Forces left behind a number of Army Jeeps after the war was over. With Filipino ingenuity and creativity, these jeeps were transformed to passenger vehicles by adding length to the vehicle's body to accommodate more passengers.  Colorful body paints, placing the owner's family name as head boards, and cheeky driver joke stickers are some of the things that added to the Jeepney's charm.
One of the most popular jeepney manufacturers from that era is Sarao. Sarao jeepneys are known world wide thanks to their great craftsmanship and their trademark "Horse"emblem that are placed on top of every hood of their jeeps.
Over the years, the Philippine jeepney serves as the one of nation's most popular symbol and most iconic Philippine made inventions. It was said that the Moon Buggy was inspired by some of ideas coming from Philippine jeepney.
Jeepneys became so popular that their images were printed in most souvenirs and Pasalubong items such as T-shirts, Philippine Post Cards, and travel guides. With colorful body paints and catchy head boards, Pinoys, foreign tourist and balik bayans can't get enough of these Philippine "mini-buses". Even Field Trip Boy owns a couple of jeepney t- shirts which are available in most Kultura stores in SM Malls.
Fieldtrip Boy Wearing a Jeepney T-shirt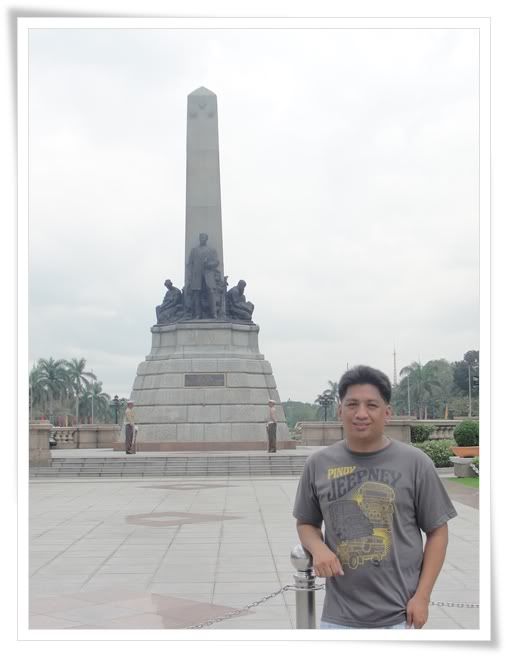 How to Board the Philippine Jeepney?
In most places where there are no jeepney terminals, you have to wait for a jeep to come your way.
Before signaling the jeepney, it is better to take a look at the jeepney's sign board or route code. Most jeeps will display a sign board telling which route they are taking. In some places such as in Cebu, jeepneys use a route code to give passengers a better understanding of their routes. In Davao, most jeeps are color coded, in where the color of the jeep tells people what route the jeep follows.
When signaling the jeep to stop, you just have to place one of your hands in front of you and wave it a little. If there are some seats available, the driver will stop his vehicle to pick you up. If there are no seats available, the driver might signal you by shaking one of his hands.
When boarding, it is ok to ask people to move a little so that you can have some seating space. If you are traveling with some big bags or boxes, it is best to seat at the end near the driver so as not to block the way going in or out.  If you want to have a great view of the road, you can have a seat at the front.
Jeepney with Route Signs and Route Code
How to say STOP when inside the Jeepney
If your near your destination and would want to stop so that you can come down, you just have to say the words, "PARA PO". This is the most respectful way in telling the driver to stop. For Cebuano speaking areas, you can say, "LUGAR LANG".
Some Filipinos knocks at the roof of the jeep to signal the driver to stop. Some even makes funny noises such as "Tssk, Tssk…"
How much is the Jeepney fare in the Philippines
The minimum fare for jeepney is 8 pesos for a 4 kilometer ride. An additional charge of 1 peso will be charged every exceeding kilometer.
It is best to pay your fare as early as you are seated. Try to pay in coins or small denomination bills to avoid any problems. If you don't know how much the fare is, it is ok to ask the driver or your fellow passengers. A fare matrix or "taripa'' is usually displayed at the back of the driver's seat showing details of how much you have to pay based on where you boarded the jeepney and where your destination is.
Side view of the Pinoy Jeepney
 When paying, just say " BAYAD PO" and people will gladly hand over your money to the jeepney's driver or conductor. "SUKLI" on the other hand is the Filipino term for change.
If you are seated in near the entrance of the jeep, it is ok to ask your fellow passengers to hand over your fare to the driver. If you are seated near the driver, it is also best to pass over the fare of others to the driver and the change from the driver to your fellow passengers.
Different Philippine Jeepney Versions
 Over the years, the Passenger Utility Jeepney or PUJ has made a few transformations of its own. In Cebu, Davao and other places in the Visayas and Mindanao region, a smaller version of the jeepney, the Multicab, is the king of the road. These Multicab jeepneys are converted mini vans from Japan. Small as they are, they can sit almost as many as theirManila counterparts. The only problem is that the seating space is much narrower making it a bit harder to enter or exit especially if the Multicab is full of passengers.
Mactan Cebu Multicab Jeepney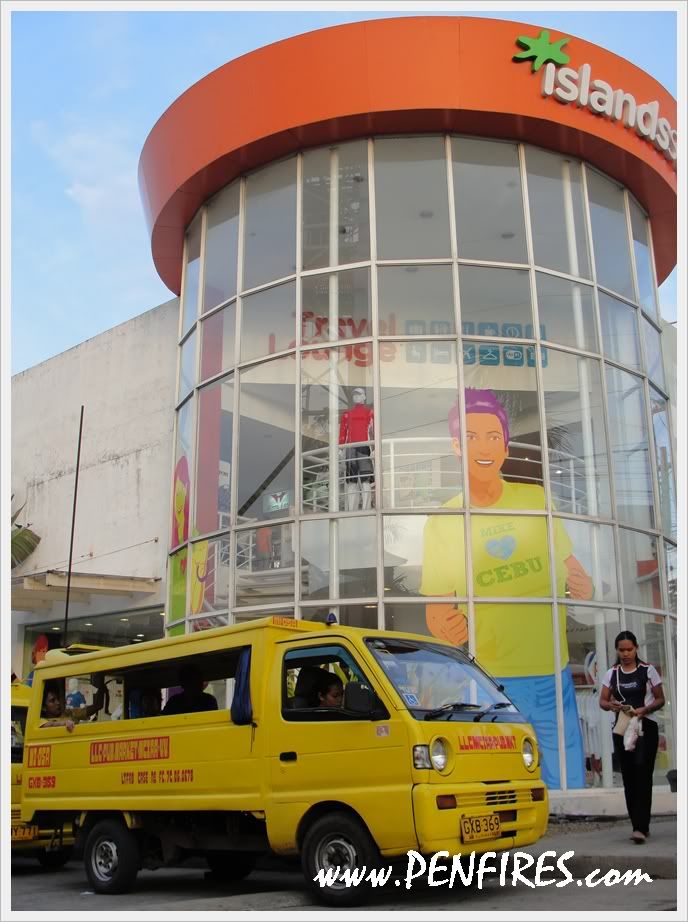 In many rural provinces and mountainous areas such as in Baguio, La Trinidad, Sagada and the rest of Mt.Province, mini trucks such as the Isuzu Elf are converted into jeepneys. They can seat a lot of people and can load a lot of stuff such as sacks of rice and baskets of vegetables. They are also tough enough to climb steep areas. Some even allows people to ride on top of the roof. We tried that during our Sagada trip and it allows us to see a lot of wonderful sceneries.
Fieldtrip Boy and Penfires On Top of Sagada Jeepney 
 In Metro Manila, the Patok jeep is popular with the younger generations. These patok jeepneys are mostly found plying the streets ofMarikina, Cubao, and Sta. Mesa. You can distinguish these jeeps by their colorful designs, mostly based from cartoon and anime characters, and their loud speakers.
In the central business district of Makati, air-conditioned jeepneys ply the Makati Avenue Loop.
Safety Precautions when riding a Jeepney
 In general, it is very safe to ride the jeepney, but it would not hurt if you would consider some of these safety precautions.
It is best not to wear any expensive jewelry while inside the jeepney.
Keep all your valuables safe inside your pockets or bags.
It is also best to hold on to your things, especially your bag all the time. Placing your bag on your lap while holding it is one of the best ways to protect your things.
Always be on alert.
Do not wait or stop in dark places.
Always have some loose change and smaller bills on hand.
Count your change as soon as you've received them.
Riding the jeepney is an experience of its own. No visit to the Philippines is complete without trying out these colorful rides.
Jeepneys also provide tourists an affordable way to explore many tourist spots. Commuting has never been fun, so ride the jeepney and have a great time here in the Philippines.
News Update: as of May 2012, the new minimum fare for Metro Manila jeepneys will be at 8 pesos. Students and Senior Citizens are given 20% discount.
Please LIKE Field Trip Boy on Facebook.
Please LIKE, SHARE or TWEET this if your find this article useful. Your COMMENTS are also welcome.
Thanks for reading !!!