For first time visitors in Cebu who wants to have a grand food trip adventure, Field Trip Boy has a simple formula for you to think about, and that is: Lunch at any of Cebu's best Lechon Restaurant (Cnt, Zubuchon, Ayers, etc), Dinner at Larsian BBQ or any SUTUKIL restaurant, and finish your day off to La Marea and have a taste of their popular Classic Warm Brownie Cup for desserts.
.
La Marea Classic Warm Brownie Cup
La Marea is famous for their delectable pastries. Their best seller is the warm brownie cup though they also sell other items like cheese cakes, chocolate cakes, cookies and other dessert items. This is the place where most people who are on a Cebu food trip end their day.
The Classic Warm Brownie Cup is considered one of the must try foods when in Cebu. It is a dessert that combines 2 popular comfort foods of contrasting taste and temperatures, the warm brownie pastry and the vanilla ice cream topping.
La Marea in IT Park, Cebu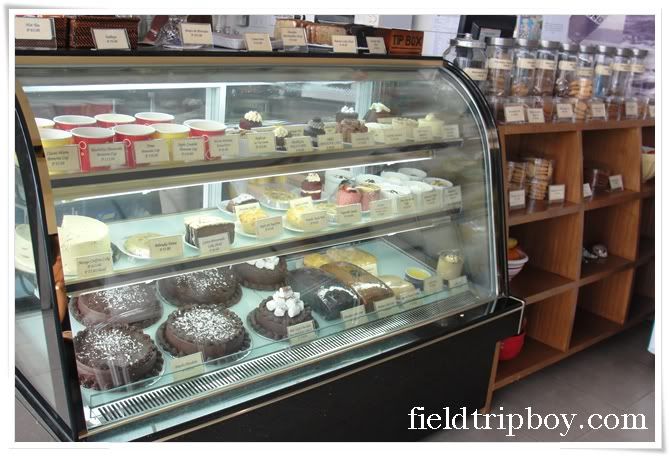 The brownie and ice cream gives of a unique blend of taste and sensation that is hard to explain. Ice cream and pastries are both my favorite food. I have a sweet tooth so I have no problem eating both sweets in one dessert creation.
What bothers me during my first try eating at La Marea was that I was too concerned that the ice cream would melt fast because of the warm temperature of the brownie. But that was not the case, the ice cream went out fast, way before the brownie has time to cool down….hehehe ( burp).
Concorde Cake
Field Trip Boy's La Marea Warm Brownie Cup Review
The concept is something unique and you can't ordinarily find this kind of food in Manila and in other Philippine cities.
The combination of these two comfort foods is genius. I like eating my dessert with a piece of brownie and some ice cream battling it out inside my mouth.
Over all, the La Marea Warm Brownie cup is good. It should be included in your Cebu trip itinerary especially those first timers in Cebu.
The price of the La Marea warm brownie cup is some what reasonable. Not cheap, not to expensive. One serving cost 95 pesos.
Some of my suggestion to the owners is that they should bring back the old ceramic bowls for the warm brownie cup. The paper bowl doesn't sit well for me, somewhat makes the food look not so classy. There should also make a variant of their warm brownie cup with nuts and marshmallows, the way brownies are supposed to be made in the first place. Lol.
La Marea Desserts Menu
For those who've already tried the classic warm brownie cup, you can try La Marea's other warm desserts  with ice cream like the Yema, Blueberry, Apple Crumble and others.
Strawberry Cream Cheese Cake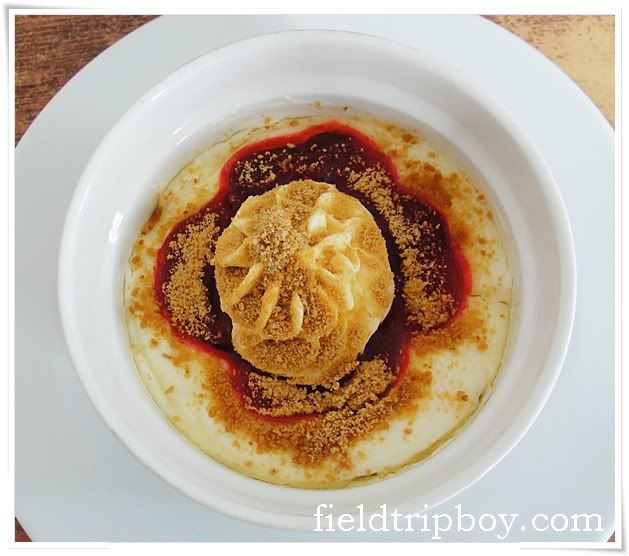 Other must try items are the strawberry cream cheese triffle, concorde cake and the apple pie with ice cream. They also make cakes that are great for special occasions.
For Cebu pasalubong, you can buy some muffins ( 50 pesos each) and their chocolate cookies.
La Marea Cookies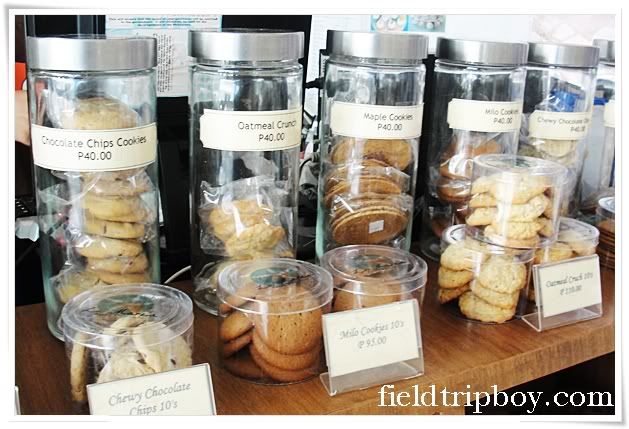 For our warm brownie cup cravings, we usually go to La Marea's outlet in The Walk in I.T. Park. La Marea also have a kiosk inside the SM City Cebu.
Please LIKE Field Trip Boy on Facebook.
Please LIKE and SHARE this Cebu Food Blog article by Field Trip Boy.