Christmas is just around the corner and that means bringing your kids to place where they can enjoy and play and have lots of fun. For most of us Filipinos, going to theme parks are the best way to treat our kids. Some of the most popular theme parks in the Philippines are Enchanted Kingdom and Star City.
For those who have no extra time traveling to Enchanted Kingdom in Sta. Rosa, Laguna or those on a tight budget that can't fit the 200 Pesos entrance fee of Star City in Pasay, one of the best alternatives is to go to SM Mall of Asia and have your kids see the tallest Ferris Wheel in the Philippines and get to ride different affordable rides at the SM MOA Theme Park.
Hearth Thumping with the Bump Cars in SM Mall of Asia Theme Park
SM Mall of Asia Theme Park
This small theme park is located at the back of SM MOA with a great view of the Manila Bay.
What's good about this outdoor theme park is that there are no entrance fees. All you need is to pay tickets for every ride that you want to experience. A ticket is priced at 50 pesos a piece.
Get the Buzz at the Bumbllee Bee Ride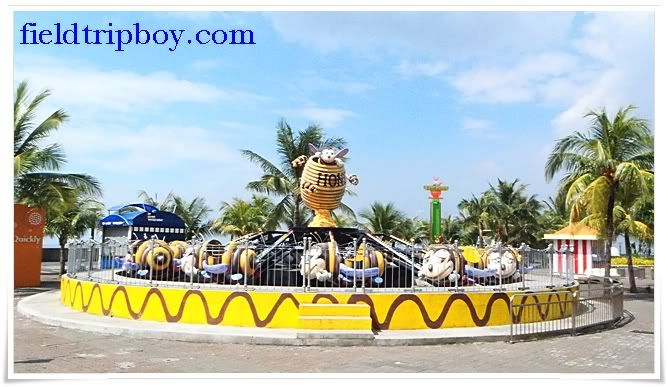 For those budget conscious families, you can just buy tickets for a ride or two and make your way seeing other people enjoy doing bump cars, riding Ferris wheel and caterpillar-like theme park rides.
Move Up and Down with the Happy Kangaroo!!!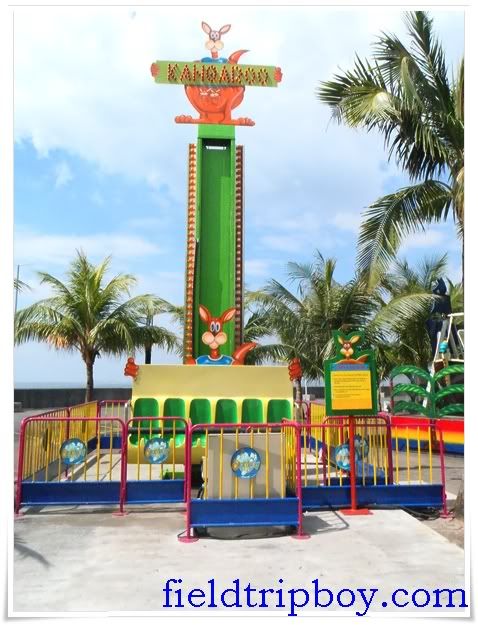 The rides found in the SM MOA Theme Park are:
Bumblee Bee
Astroliner
Barnstormer
Galleon Ship
Happy Kangaroo
Bump Cars
The rides look generally safe for kids.  But for safety precautions, passengers should have a height of 46 inches before being allowed to ride these attractions. Kids between 36 to 46 inches should be accompanied by an adult.
Get High with the Barn Stormers Ride!!!
SM MOA Theme Park Operating Hours
The SM Mall of Asia Theme Park is open daily including most Holidays. Its operating hours are as follows:
Monday to Thursday: 3 PM to 12 MN
Friday: 3 PM to 1 AM
Saturdays and Holidays:  10 AM to 1 AM
Sunday: 10 AM to 12 MN
Astro Liner: Great Ride for the Whole Family!!!
SM MOA EYE: Mall of Asia's Giant Ferris Wheel
Just a few meters away from the theme park is the SM MOA Eye, the tallest Ferris wheel in the country.
SM MOA EYE: tallest Ferris Wheel in the Philippines
Operating hours of the SM MOA Eye is from 2 PM to 12 MN during Mondays to Thursday, 2 PM to 1 AM on Friday, 10 AM to 1 AM on Saturday and 10 AM to 12 MN on Sunday.
Ticket prices for the SM MOA Eye are 150 Pesos for the regular Gondola, and 250 per person on the VIP Gondola complete with free picture and free use of binoculars.
So what are you waiting for? If you want to do all your Christmas Shopping and treating your kids on a weekend on just one go, better visit this SM Mall of Asia in Pasay City now!!!!
For more exciting trips and delicious food finds in Manila and across the Philippines, please join our Facebook page at Field Trip Boy.