Cebu is a wonderful place to see and visit. There are a lot to see and experience outside those posh hotels and world class beach resorts. Try exploring what other thing Cebu has to offer and discover the real beauty of this place and her people. These tourist spots are rich in history, culture and lots of beautiful sceneries but will fit every tourist that is on a budget. Most of these sites are open to the general public to visit with minimal or no entrance fees what so ever.
Lapu-lapu Shrine and Monument
This is where the famous Battle of Mactan happened between the forces of Datu Lapu-lapu and Spanish explorer Ferdinand Magellan. To commemorate the heroics of the first Filipino hero, a bronze monument was made in his honor. A marker is also built in the site where Magellan was supposedly killed. The site is just one ride away from the Mactan International Airport so it is best to keep this as your first stop on your itinerary during your visit in Cebu.
Guitar Factories in Mactan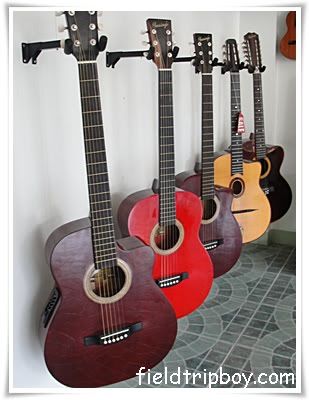 Cebu Guitars from The New Susing's Guitars
Another popular tourist spot that is near the Mactan International Airport is Brgy. Abono in Mactan Island. This place houses most of the guitar makers are the city including the famous Alegre Guitar and the New Susing Guitar factories and show rooms. You could also go to M.L. Quezon Ave. in Lapu-lapu City where many guitar shops like Guitar Master are located.
Basilica del Minore del Sto Nino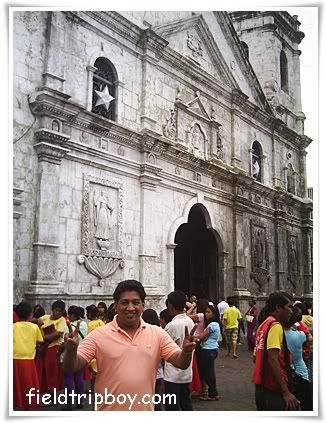 Visiting this place is a must for every first timers inCebu. This Church houses the famous and miraculous image of the child Jesus or Sto. Nino. A special celebration is held in His honor during January called the Sinulog Festival.
Magellan's Cross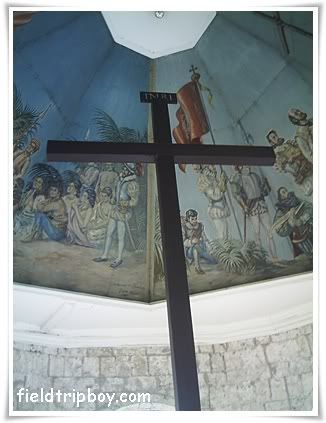 Just outside the Sto. Nino Church is Magellan's Cross. It is said that a portion of the actual cross given by Ferdinand Magellan to the locals is encased in the Cross inside this famous monument.
Taoist Temple in Beverly Hills Subdivision
This temple is beautifully made with eastern creature statues like dragons and other animals that serve as its guardians. It also has a fantastic view of the city, for it is located on top of a hill. Just be reminded of your manners, for this is Holy ground and please respect the images and keep the noise down for people might be praying.
Taboan Market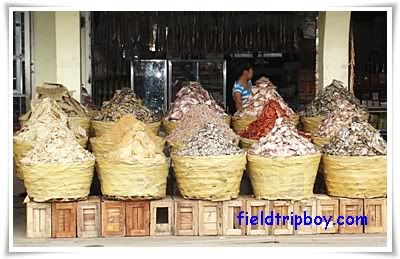 The best place to get your pasalubong is in Taboan Market. Here you could buy all sorts of dried fish like danggit, pusit and bisugo. Dried mango and otap is also available here, together with Cebu chorizo and other souvenirs.
The Tops Cebu
If you want to see the whole of Cebu City and nearby towns, try visiting the Tops. Located in the mountains of Busay, you can get a glimpse of the wonderful sunrise or the beautiful night lights of the Queen City of the South.
Larsian sa Fuente
Best for hungry groups of tourist. Larsian is located near Fuente Osmena and offers grilled food like bbq, chicken and fish. The food here is affordable and tasty as well. For more info and pics of Larsian BBQ, check out this POST
Casa Gorordo
This is a well preserved house that now serves a museum that showcase the elegant lifestyle and rich culture of Cebuanos during the Spanish Era. Casa Gorordo still houses antiques and other relics of the past in order to show how life was then when there were no televisions and cellphones to keep us company. It is located along Lopez Jaena St. and is near Cebu Cathedral and other historical sites.
Fort San Pedro
Another historical site in the heart of Cebu city is Fort San Pedro. It was built as protection for the Spanish settlers, and was originally planned by Miguel Lopez de Legaspi. Now it is a site with parks where  people could visit and held some events, and houses a branch of the National Museum where you could find pictures o f Cebu during different eras and other historical artifacts.